The Story Behind the Strand Theatre
The Earl Smith Strand Theatre
It was 1935 when the doors to this beautiful theater opened to the public. And since then the Earl Smith Strand Theatre has seen its share of ups and downs. And today, we're gonna explore the history, the stories, and all of the wonderful things things that are available for you here at the Strand Theatre.
Today we're gonna be interviewing Andy Gaines, the General Manager of the Strand Theatre.
Connie: I thought we could start at the beginning. I know you weren't around in 1935 when the Strand opened. But I'm curious to see what you know about the history of the Strand.
Andy: Oh, absolutely. So if you go back and look at the square, it was much more of a circle.
- Oh! 'Cause it was dirt! Who knew? And then, once everything started coming, they said, "We need an anchor to this square." And so they decided that the economic driver, the artistic driver, and the cultural driver could be the Strand Theatre. And what a gem it's been? So in 1935 we opened the doors to Fred Astaire, Ginger Rogers, putting on "Top Hat." And it was fabulous, sold out show. And that has set the tone for all of the fun things that we have going on.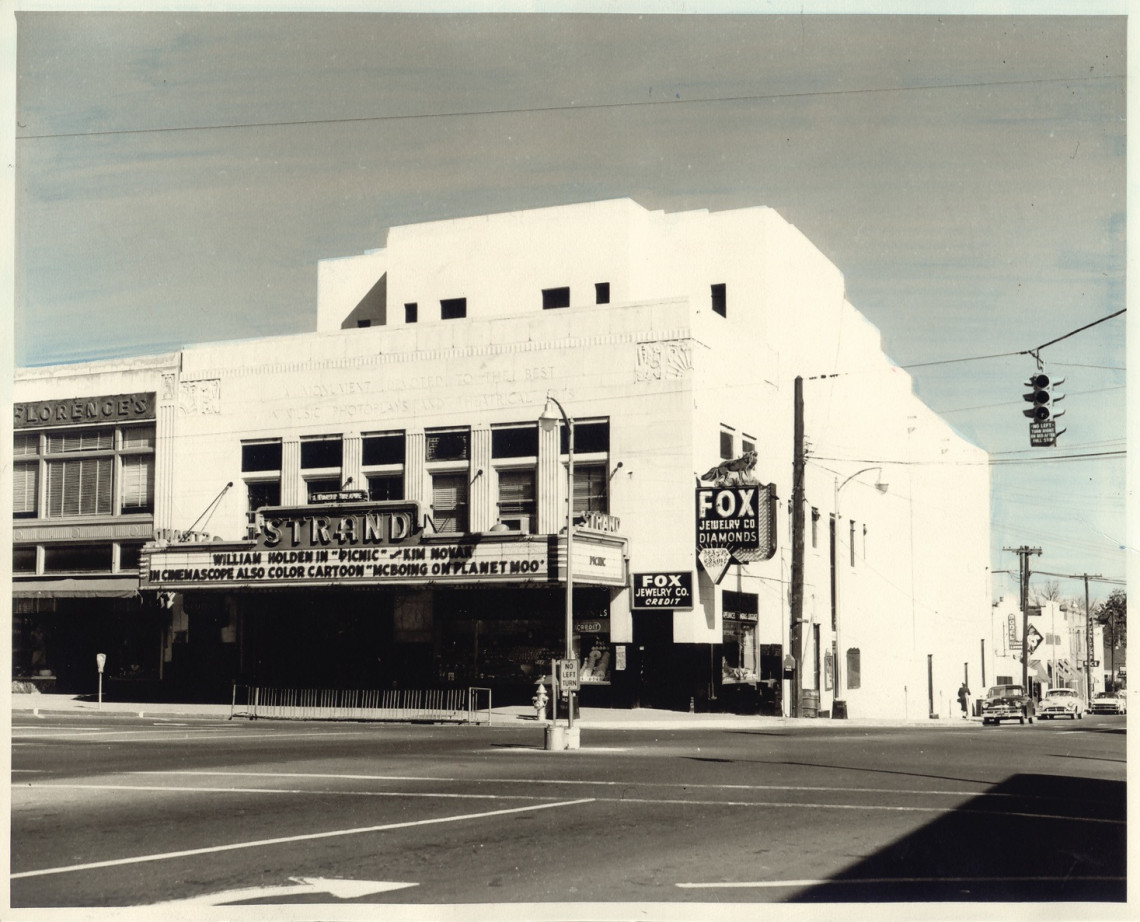 - And there's been some amazing performances here.
Connie: - What are a couple of your most memorable ones?
Andy: - Oh my gosh, there's so many. 'Cause we don't just do one thing here, we gotta do it all. So concerts and plays, and musicals, musical reviews, education. You name it, we've done it, and that's phenomenal. My favorite thing that we've ever done. This is a dream of mine. Is that we got to do a radio drama. 11 actors, full orchestra, foley artists onstage. Vic Reynolds, now the head of the GBI, playing the Lone Ranger."
Where else in the world can you come and see something like that? Or what about "Strand Ole Opry" series? Where we get a full professional bluegrass country band playing onstage. And we get 25 volunteer community leaders to come out. And we get to celebrate them and what they're doing in this community. And how they help us fundraise and put on a wonderful, magical show, singing all these great country bluegrass songs--
Connie: So besides all of the performances here in the theater, there's other things to do in the Strand.
Andy - Oh absolutely. So last year, we had over 600 events inside of this building.
We had a 104,760 people walk through these doors, and only 57,000 of them saw a show in the auditorium. We have two other event spaces that have stuff goin' all the time. On the second floor, we have our Lumiere Lounge Piano Bar. So on Thursday through Saturday, you can come out, listen to some jazz piano, have handcrafted cocktail, with some dimly lit ambiance. Wednesday night in that space we have open mic comedy. It's fabulous! So if the second floor is handcrafted cocktails, dimly lit, intimate experience. Then the fourth floor, our fourth floor event space with Cobb Terrace, that's where we host Brew With a View. That's sponsored by Red Hair Brewery. So you can come out, have a beer, watch the sunset, listen to a band play, have a wonderful evening. Maybe overlook the Glover Park Concert Series. Whatever you're lookin' to do, we always have something.
We are the local, historic, non-profit theater located right here on the Marietta Square. And the biggest thing that I wanna say is once you come you're family. We're here to inspire, we're here to bring joy. But we're here for the entire Marietta family. And come, enjoy a show, maybe sit in the lounge. But we have so many things to be a part of. And you can be a part of it. Just come and share that joy with us and be a part to the Strand family. We would love it!
Support The Strand Theatre
The Earl Smith Strand Theatre is a not-for-profit organization. Help us support the Strand by making a donation.
Donate
🍿

Our Video Journey
For the last 5 years Connie has hosted a video blog ("Coffee With Connie"). In these short, instructive videos she provides insight on the real estate market, home ownership, and even some quality of life concepts. We invite you to experience Dan and Connie's journey as Realtors and owners of a boutique brokerage.
Watch Now