The Pros & Cons of Buying A New Construction Georgia Home
The Pros & Cons of Buying A New Construction Georgia Home
Are you thinking that 2022 is the year you want to buy a new construction home? If so, you've probably heard that inventory levels are at an all-time low, meaning that almost every time a home comes on the market, there's a line of buyers waiting to snatch it up. This especially holds true for new construction in Northwest Atlanta.
If you're in the market to buy right now, you're probably feeling overwhelmed and maybe even a little frustrated. You're ready for some insight on what you need to do to make your dream of owning a brand new home come true. If this resonates with you, this blog is for you, because I'm going to explain what is currently happening in the new construction arena.
I've been selling real estate in the towns located just north of Atlanta for over 18 years now, and never in all this time have I seen the obstacles that new construction home buyers experience to find and secure a new construction home.
In this blog I will explain why there are these obstacles here in the first place, and then I'll provide you with some solutions.
The Housing Boom of 1990 - 2007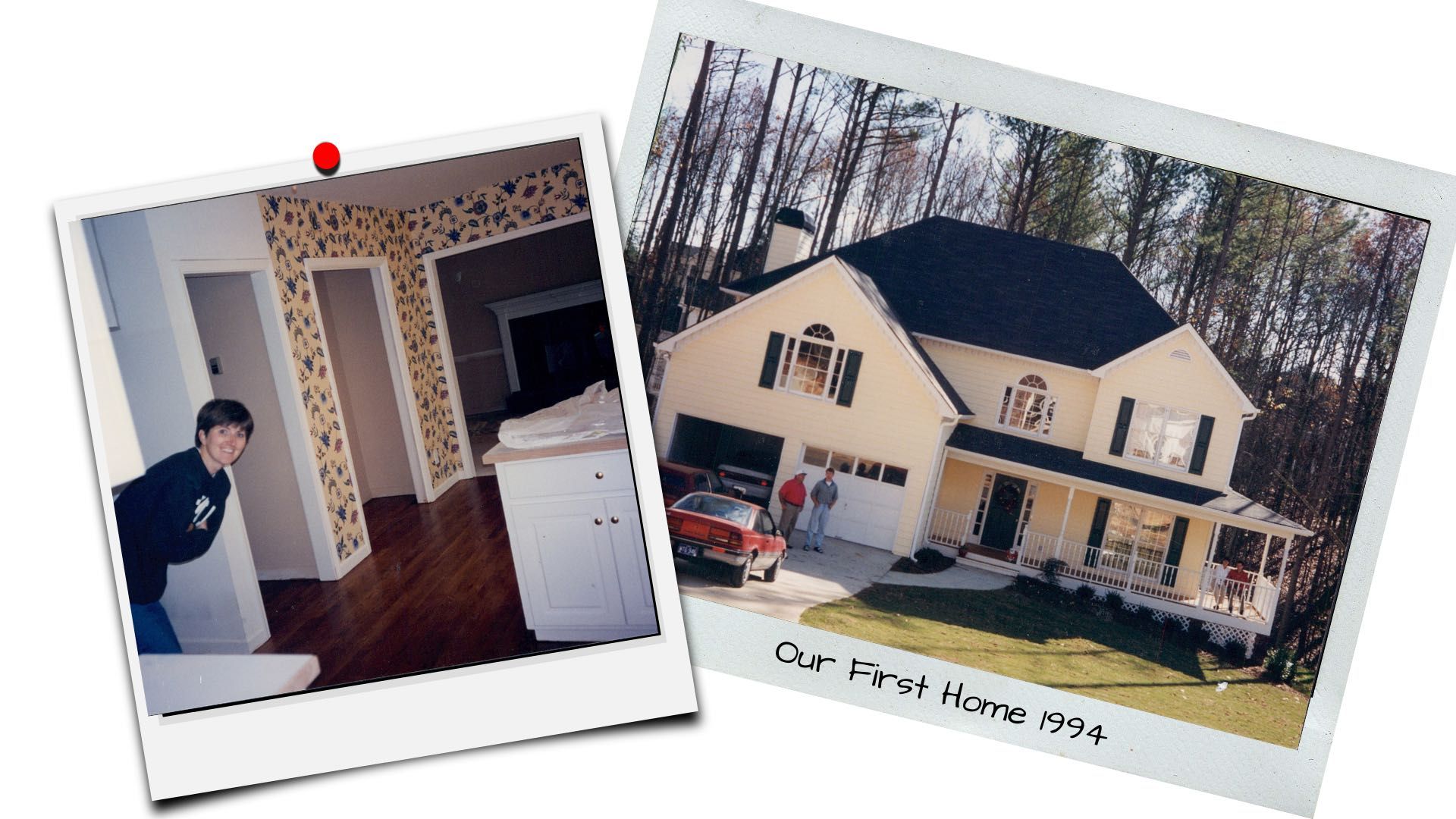 Let's start by going back to the late 1990s in Cobb County. And at that time home construction was raging. In fact, my husband and I bought a new home in 1994, sold that home, and then bought another new home in 1998. We would spend our weekends visiting these new developments and there was always plenty of options available. So we were pretty lucky, I think.

As this chart from the US Census Bureau illustrates, the new construction housing boom continued to flourish in the United States. And we were definitely following a similar trend in Northwest Atlanta. In Cobb County, especially west Cobb County, there was an abundance of raw land available. So developers were gobbling up these large tracks and building huge subdivisions, like Brookstone and Legacy Park, Oakley, Carriage Oaks, and Marietta, and so many, many more.
The Market Crash
But I will never forget the day, August 15, 2007, when all of that changed. I had closed on two homes on July 31st and my sellers sold their homes, bought new ones, and everyone left the closing table happy with the keys to their new home. But then I got a call a few days later from the closing attorney. Apparently, the checks that the mortgage lender had provided to pay for the mortgage on the homes BOUNCED.
I still get goosebumps thinking about it. So the closings never really were completed.
Thankfully, this story has a happy ending because the attorneys funded the loans, and my clients did not lose the homes they were in. But from that day forward, the wheels started to fall off on the residential housing market. Shortly after the downfall of HomeBanc, the market crashed.
Suddenly, builders couldn't sell their existing inventory and they started dropping prices. Unfortunately, in a lot of cases, it just made more sense to let the banks have those homes back. And new construction came to a standstill. We started calling developments "Pipe Farms" because they were just expansive vacant land with little sewer pipes sticking out of the ground. And we had a good eight years of very little new construction in this area.
The Housing Market Bounces Back - And Then Covid Happens
So fast forward, it's 2017 and builders are scrambling to buy land and build to keep up with current demand. New housing starts, continued to go up, but then there's another cog in the wheel. Construction came to nearly a standstill in 2020 due to concerns over COVID.
We started to see that trickle-down effect with not only labor shortages but also supply shortages. For example, last year I was representing a buyer who was under contract on a new build and the builder had been waiting for windows to come in, but they were so back-ordered that eventually, the builder decided to just put plastic over the window holes and just keep building the interior of the home. Right…cabinets and moldings were installed even though there were no windows to keep moisture out. Eventually, the windows came in, but my client was biting his nails, worried about moisture getting into the home and causing damage.
What Can You Expect When Buying New Construction in 2022
Let's fast forward to today and break down what you can expect if you're considering buying a new construction home in Northwest Atlanta.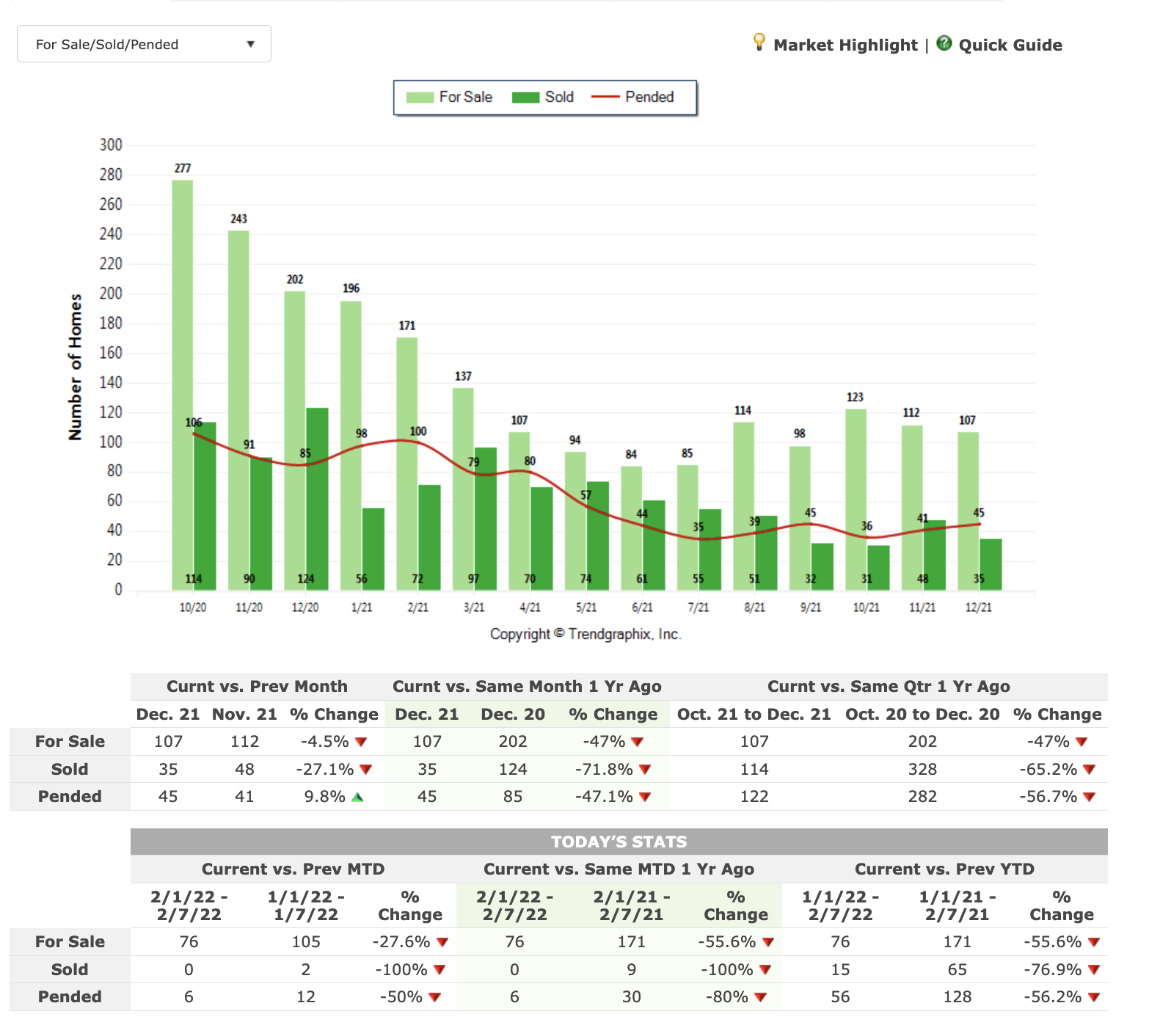 Click Here for A Current Update of this Cobb County New Home Construction Information
First, the inventory of new construction is still incredibly low. And as you can see from this chart, there are only 76 new construction homes for sale in February. And that's a decline of 56% since last year. So competition among buyers is fierce. And as a result, the builders are continually increasing their pricing. Plus, if they do have homes available, the builders are no longer offering as many concessions and they rarely will be willing to negotiate on price unless they have some standing inventory. But really, most of the time when we go into a new construction community, there is little or no standing inventory.
So if you do have the luxury of time, buyers are wanting to secure pre-construction contracts, but unfortunately, some home builders are refusing to quote a price- or even a completion time- because they got burned last year. Prices skyrocketed and construction materials got so hard to come that they actually lost money. Some builders say that they won't put a home on a contract until the drywall is installed.
Some builders are requiring also a much higher non-refundable deposit. For example, my husband, Dan, who is also on my team, represented a buyer last year, purchasing a new home in Woodstock. And they had to put down $50,000 for a security deposit on a $550,000 home.
To combat inflation and material delays some builders are prebuying their materials before they build the home. And what that means is that buyers are no longer able to make design selections like they used to be able to do. The home design selections have already been picked out.
If you're fortunate enough to get a new construction home under contract, you should be patient and prepare for construction delays.
The Silver Lining
So putting all of these hardships and obstacles aside, there is some silver lining. The good news is that if you put a home under construction in preconstruction, it will most likely be worth more money on the day you close. And that means instant equity.
You may be wondering if you really want a new construction home. It may seem like it can be a lot of hassle and it can, but it doesn't have to be that bad.
Now more than ever, if you have your heart set on living in a new construction home, you need a Realtor who's not only familiar with the different builders in the area, but also what you need to offer for terms and conditions.
Navigating through the obstacles is what we do. I'm happy to spend a few minutes answering your questions about buying a new construction home. Just click on the calendar link below and find a time that works for you for a quick call.