6 Easy Upgrades to Transform Your Kitchen
When dreaming of your perfect kitchen, it can be hard to decide what changes need to happen in order to make it the perfect space for you. The kitchen is the most visited space in the house, so you want to make sure you are prepared before embarking on this remodeling journey.
There are many changes you can make when the time comes so we created a list to help you get started. Here are 7 easy upgrades to consider to bring your dream kitchen to fruition.
Renovating Cabinets
Rather than installing completely new cabinets, painting tarnished or scuffed cabinetry is a cost-effective way to brighten the room. Make sure to scrub the cabinets before you sand and prime, then paint. Although it's cost-effective, taking the added time to do the proper steps will ensure the final product is beautiful.
Our clients, JD & Shayna Komar, completely transformed their dark kitchen cabinets. The painted the cabinets white, the island a darker grey, added a painted brick backsplash, and had a new vent hood custom designed by the Noble Craftsman in Kennesaw, Georgia.
Protip: Lighter colored paints can make your kitchen appear larger.
New Shiny Faucet
There is more to your sink than washing dishes and running water. A beautiful faucet can take you a step closer to your dream kitchen. Rather than replacing the entire sink, updates spouts, valves, finishes, and handles can improve the appearance of your sink without breaking the bank.
Protip: Choose one of the most popular faucets from 2018 and your kitchen will start to sparkle like new.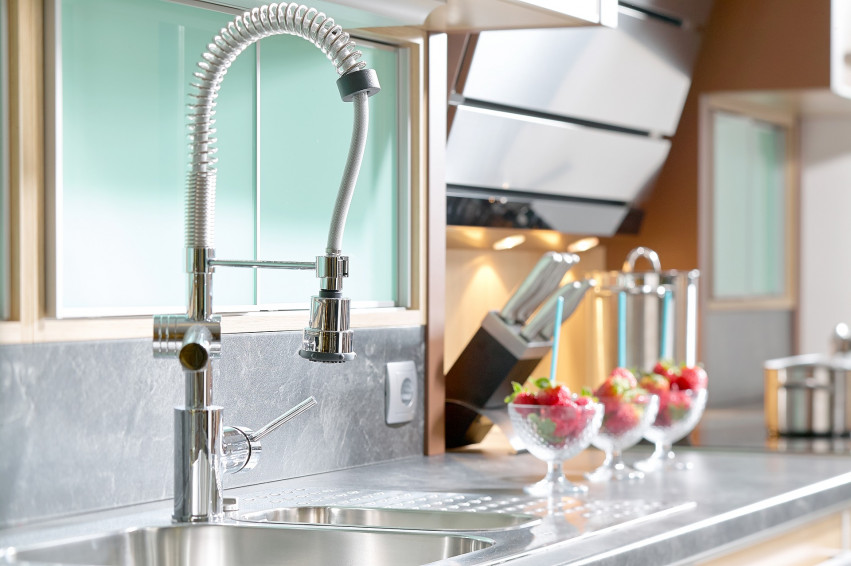 Knob Revamp
Replace knobs and drawer pulls with classic finishes such as brushed nickel or stainless steel for a "brand new" look. Feeling bold? Hottest trend in kitchen hardware is the rubbed bronze. Yes, bronze is back but with a twist. Restoration Hardware has an exceptionally beautiful line of hardware.
Even the greenest novice is able to replace these with very little difficulty or risk. Hardware stores like Home Depot and Lowe's carry a variety of all sorts. If you're looking for fun colors and designs check out Hobby Lobby.
Protip: Make sure to do this last if you plan to repaint your cabinets.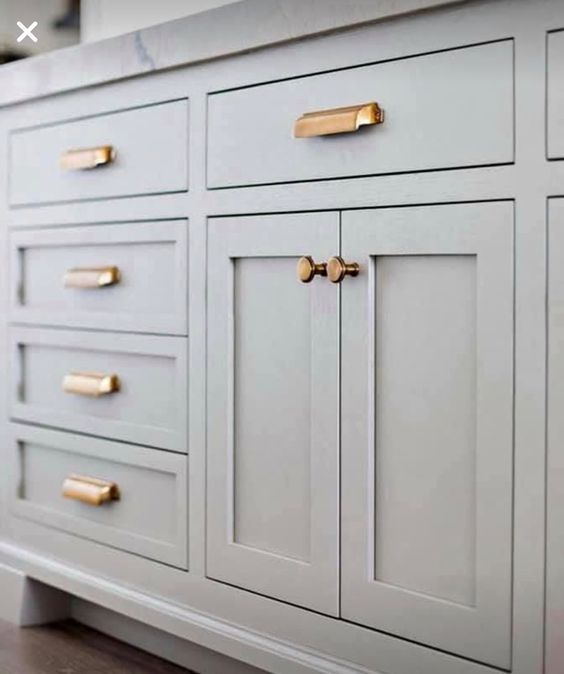 Store Efficiently
An out of the box idea that will take your efficiency in the kitchen to a new level is switching how you store your food, pots, and appliances. Pots and pans have long handles that fit perfectly into tall cabinets and pantries or on overhead racks. Store your food in the pullable deep drawers for easy access while cooking.
Protip: Storing kitchen items efficiently will declutter the room and a decluttered kitchen is a simple way to give the room a "new" feel.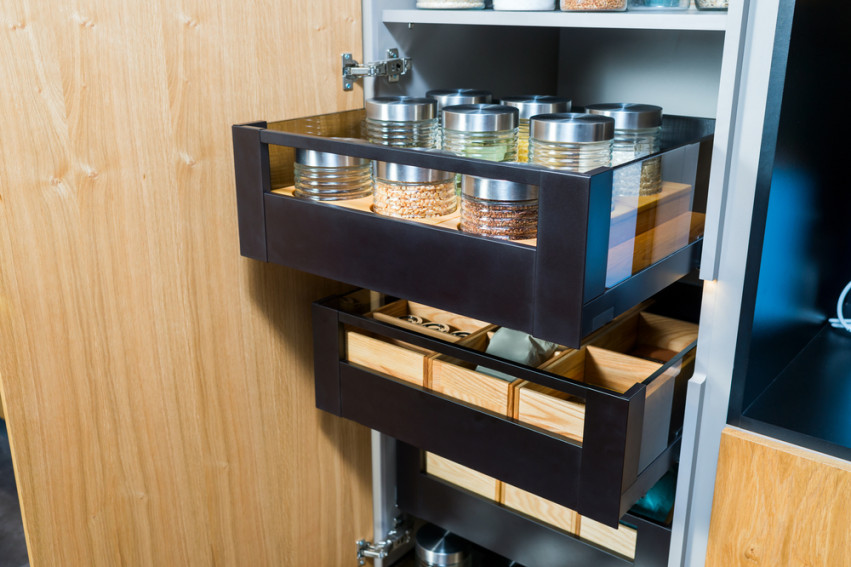 Fresh Paint
Fresh paint is a must-do if you're looking to transform your kitchen. Why stop at just the cabinets? Create a focal point in the kitchen by painting the island siding a contrasting color. While the clean, white look of kitchens continues in popularity, soft shades of gray are also on the rise.
Contemporary residence situated in Nashville, Tennessee designed by Bonadies Architects.
Protip: Hire a professional to ensure perfection in the finest details. It's cheaper than you probably think and worth it!
Backsplash Upgrade
If you haven't replaced your backsplash in more than a decade, chances are it's too dated. The kitchen backsplash can compliment the background or make a bold statement. If yours is outdated, it's fairly simple to replace with a little DIY know-how. From classic tile to mosaics or even wood, easy peel-and-stick options abound.
My latest obsession is the patterned cement patterned tile. Add this dramatic backsplash to your kitchen for a show-stopping kitchen renovation.
Photo courtesy of Pinterest.
Protip: Searching Pinterest for "kitchen backsplash ideas" will provide a plethora of options to inspire you.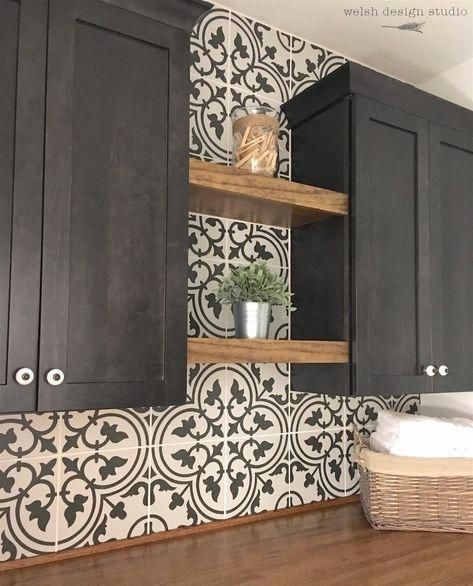 Improved Lighting
Lighting is a key feature in creating an open and inviting space that future buyers will love. If you have pendant lights or lamps, make sure they're still in style. If not, invest in modern lighting fixtures that will have appeal in today's housing market. Adding under cabinet lighting is another quick fix you can make to improve your kitchen's lighting. It's relatively inexpensive and will brighten up your counter space.
Protip: Invest in smart bulbs which are internet-capable LED light bulbs that allows lighting to be customized, scheduled and controlled remotely.