5 Ways You Can Ace Moving To A New Home When You Have Kids
According to the National Association of Realtors® (NAR), home buyers and sellers with children face a unique set of difficulties and stressors during the moving process. If you are a parent anticipating a move, it's likely you have a ton of things on your mind. Maybe you need to sell your old house, contact the movers, pack your belongings, and prepare all the things needed in your new home. Then add the kids to the situation and you're probably facing a whole different level of chaos and anxiety.
If you're already feeling nervous and worried about your upcoming move just imagine how difficult it can be for your kids. Whether you have a toddler or a teen, the idea of getting ready to start somewhere new can be very scary. However, there are things you can do to get the youngest family members prepared and even excited about this new chapter and to help the family's moving process go smoothly.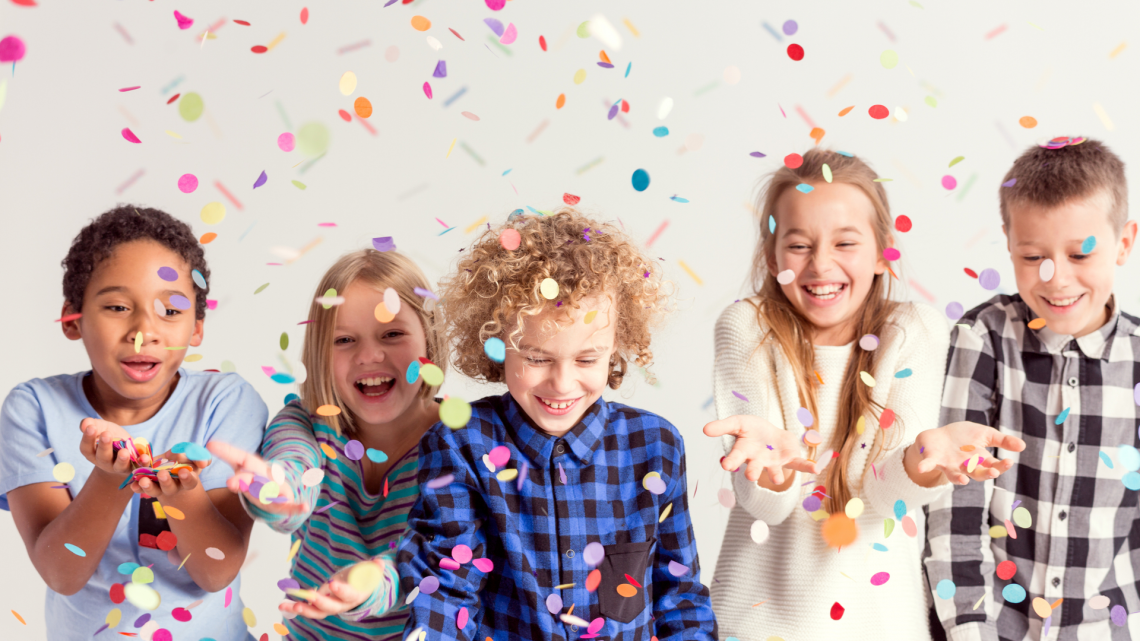 1. Keep them informed.
The best way you can prepare your kids for your expected move is to talk to them about it. Keep them informed and tell them what they can expect. Even if they won't be thrilled by the news, especially the teens, help them deal with their feelings. Explain to them why the family needs to do it — whether it's for your new job or because they will need bigger rooms — and address any concerns they share with you. The sooner you can explain it to them, the more time they will have to cope with the news in their own way. Lastly, reassure them that not everything will be changing once you move into your new home.
2. Get them involved.
While moving and packing when you have kids can be more stressful, there are ways to cope with it. If your children are old enough to help, get them involved by allowing them to pack their own things and personalize their boxes. This will help keep them busy and will also help you identify their belongings when it's time for you to unpack. Help them decide on what things they want to keep, especially their toys and clothes, and what can be sold or donated to a charity. But be ready because they might get upset when they have to let go of some things.
When you arrive at the new house, tour them around and let them contribute to little things like choosing the wall colors or the furniture arrangement of their new room. Make sure they'll get to unload their belongings first so they will see familiar objects as soon as possible, particularly those things they are attached to.
3. Let them have proper goodbyes.
Material things aside, the biggest problem your kids might have emotionally is whether they will make friends and become accepted in your new area. "Will I be able to find a new best friend?", "Is my new teacher as kind as Miss Lily?", "Can I continue playing baseball or football?" Even if you aren't sure about these circumstances continue to talk with them to ease their fears.
Throw a farewell party so they can say proper goodbyes to their close friends. You can also encourage them to stay connected through writing and mailing letters (let them know how exciting it is to have a penpal!). In today's age there are also plenty of ways to connect through social media. These little things can help them keep their old friends, while at the same time you can encourage them that they can build new and better relationships in your new place.
4. Turn the move into an adventure.
Ah, moving, it's one of a kind exhilarating experience. Or is it? Don't let all the packing and unpacking become the only thing that your child will remember about this journey. They may not love all the hustle and bustle that comes with moving, but they will surely love any adventure you add to it. Especially when you're moving far away, have a road trip so they can discover new places.
Show them around interesting landmarks, museums, and other kid-friendly attractions along the route. The distraction will relieve any anxiety the children have and it could help them think that moving is really fun. If you're traveling from one state to another, don't forget to collect souvenirs from the places you visit. Arranging these alternative activities can also help you relax, be happy, and bond with the kids.
5. Help them focus on new beginnings, but stick to family routines.
Always remind your children that not everything is changing. Sure, you've got a new house in a new neighborhood, but help them understand that it is only really the location. It's important to keep their routines as much as possible throughout the moving process. Stick to your schedule like afternoon naps, family rituals, bonding activities, study sessions, etc. Keeping these little things consistent will reassure the children that the family is keeping life as normal as possible.
Finally, help them focus on the bigger and more exciting things they can look forward to. Is there a bigger park near your place? Are they now allowed to have pets now that your family has a bigger space? Also make sure to sign them up for sports, participate in hobbies, or any other activities that can help them feel more comfortable and will help them make new friends.
We can help you find homes before they hit the market
Email or call us today
I agree to be contacted by The Carlson Orange Team By: Real Broker, LLC via call, email, and text. To opt-out, you can reply 'STOP' at any time or click the unsubscribe link in the emails. Message and data rates may apply.
By clicking Submit, you agree to our Terms.
View Our TOS and Privacy Policy
Thank you for reaching out!
We'll get in touch with you soon.